Ubersuggest is a search engine optimization application that creates fresh term recommendations. Ubersuggest began as a method for harvesting Google Suggest phrases.
It was recently bought by entrepreneur Neil Patel, who significantly increased the feature set.
If you want SEO traffic, your website must rank high on Google. In fact, almost 25% of consumers click on the first organic result.
So, how exactly do you get there? It all begins with the correct SEO tools.
However, there are a plethora of SEO tools available. Many of them are pricey, and the majority of them are difficult to use.
The good news is that there is a program called Ubersuggest that is unique, easy to use, and has a free version. This tool will assist you even if you are unfamiliar with SEO.
Here's everything you need to know about utilizing Ubersuggest to increase your traffic:
1. Create a Project.
Go to the Ubersuggest dashboard and sign up for a free account. After that, select "Add Your First Project."
Then, provide your website's URL and name. Then select the primary nation or city in which you conduct business. If you are a national company, enter the country you are in. If you are a local company, enter your city and click "Next."
If you do business in several nations or places, you can enter them one at a time and pick each one. If your website ranks for organic keywords in the areas you chose, they will be displayed on the left.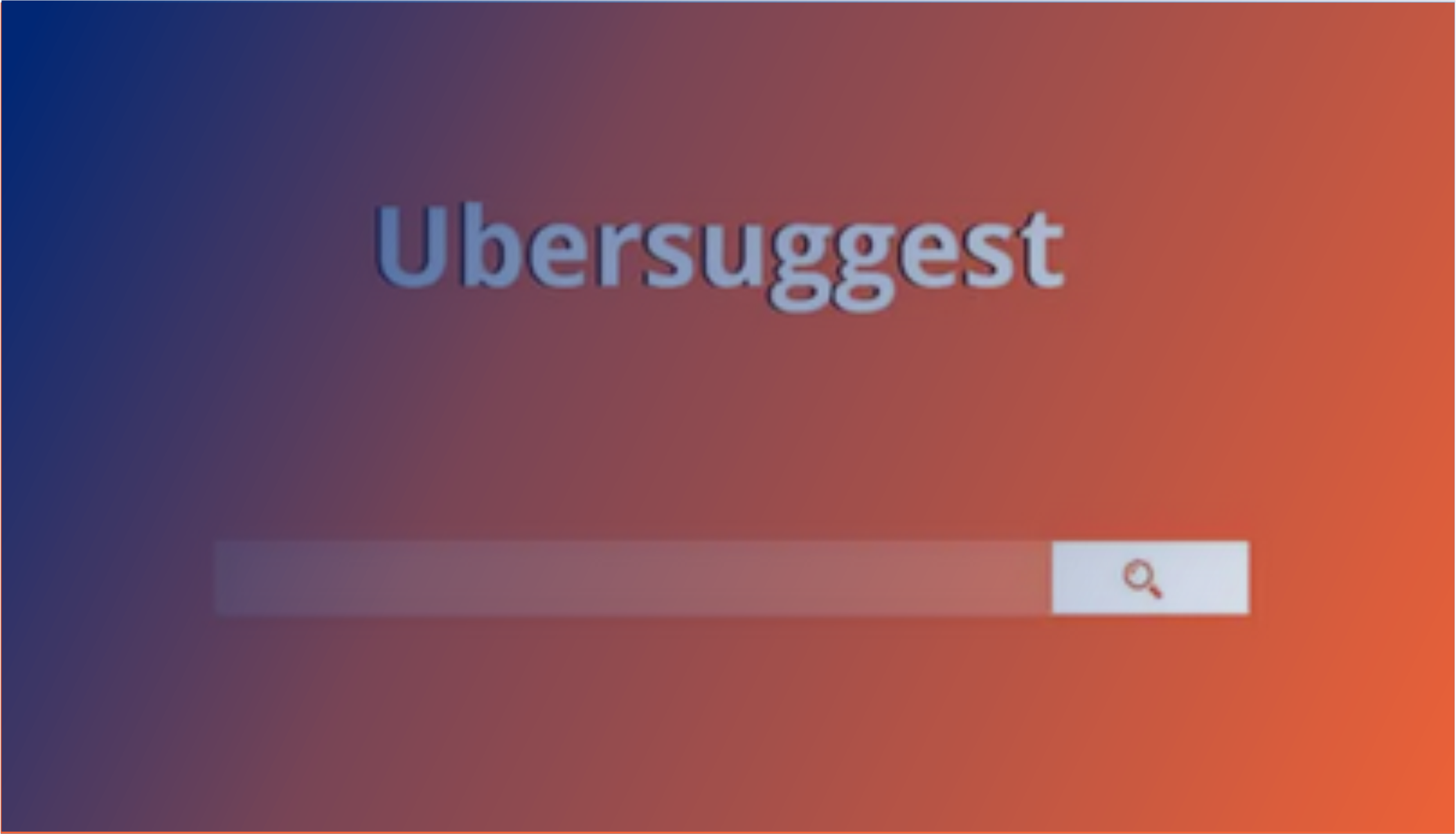 Aside from tracking any of those, you may also track others. Simply enter the terms you wish to track into the box and press the "Enter" key.
Once you've decided which keywords to track, move on to the next stage by selecting the "Next" button. Ubersuggest will search the chosen location for websites that rank for the same keywords as yours.
Choose from the choices on the left or manually enter rivals on the right. Enter a website address and hit enter.
If you want Ubersuggest to show Estimated Organic Traffic and load Organic Keywords, link your project to your Google Account. (Learn how to do it here.)
We will now have access to your Google Analytics and Google Search Console. This connection will be used to provide accurate predicted organic traffic from Google Analytics and organic keywords from Google Search Console.
Click "Connect with Google" to begin the connection. connect with ubersuggest connect with google
When any of the tools are linked to your project, their icons will appear in the project's dashboard.
Load your website profile by clicking the "Tracked Keywords" box.
The wonderful thing about this report is that you can monitor your rankings change over time on both mobile and desktop platforms. This is significant since Google employs mobile-first indexing, which means your results will most likely fluctuate slightly across mobile and desktop platforms.
To observe how your site ranks on Google's mobile index, just toggle the "Mobile" tracking indicator.
The report displays your rating for any term you are tracking over time. You may always add new keywords and change places.

This report is fascinating since you can dive down on any term and see your ranks over time.
The goal of this report is to keep track of your SEO progress. If you're on the correct track, your rankings should improve over time.
Sure, your rankings will be up some weeks and down others, but over time, you should see them rise.
2. Use Ubersuggest to Resolve SEO Errors
After you've finished your first assignment, it's time to work on improving your rating. To begin, navigate to the "Site Audit" report. Click on the "Site Audit" button in the menu.
Once you've arrived, enter your URL and press the "Search" button. The report may take a few minutes to run (particularly if you have more than 1,000 pages), but once completed, it will look like this.
Your objective is to optimize your site as much as possible for a good SEO score. You should strive for a score of 90 or above.
3. Conduct a competitor analysis with Ubersuggest.
In principle, the more material you have on your site, the more keywords you'll have on your site, and the more likely you'll rank on Google for more phrases.
Of course, the information must be of excellent quality, and the audience must be engaged in the subject. You won't generate any traffic if you write about topics that no one wants to read about.
4. Use Ubersuggest to Generate Better Post Ideas
It's difficult to come up with blog article ideas. The good news is that Ubersuggest will make things a lot simpler. Using a few basic reports in Ubersuggest, you may generate blog topic suggestions.
5. Make Use of Ubersuggest to Increase Backlinks
I wish SEO were as simple as correcting problems and creating content around popular keywords, but it isn't. Remember how I asked you to compile a list of websites that connect to your competitors?
You know, the ones you got from reports like "Top Pages" and "Content Ideas."
Begin by emailing each of the sites that link to your competitors and asking them to connect to you. Check to see whether anyone else is linked to your competitor.
If they are, it means they don't mind connecting to sites in your niche. This implies you have a decent possibility of convincing them to connect to you as well.
Source: NEILPATEL BLOG